History of Post 123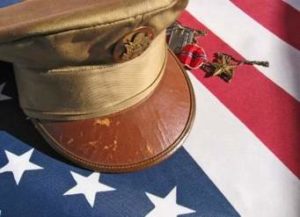 American Legion Post 123: Evans-Swanson Post was chartered in 1919 and it consisted of 45 members. The legion was named after two veterans, they were Charles "Carl" Swanson and Frank Evans. These two veterans were the only two casualties from Tyrone Township of World War I.
First Officers of Post 123
Commander Cyrus W. Field
Vice Commander Lowell P. Saur
Adjutant Lyle C. Perham
Finance Officer Robert J. Kriger
The officers met the first Monday of each month.
When November 11, 1918, the Armistice was proclaimed, Kent City and vicinity's quota of men who had responded to our country's call, consisted of the following men:
Roy LaPreze, Frank Raemon, Dorr L. Curtiss, Roy Nelson, Hilbert Hill, Leon Peavy, Lowell Heath, Ben Taylor, G.E. Williams, Otto Church, James Peavey, Claude Blackmore, Harry Kelly, Roland Kraft, Cyrus W. Field, Gunnard Bork, Ernest Stream, Nels Holmgren, Harold Hyler, Lowell P. Saur, Ernest Kriger, Morris McWilliams, Edwin Anderson, Orville Gunneson, George Hill, H. VanZoeren, Royal E. English, Fred Benson, Ernest Johnson, Lowell Swanson, Carl Saur, Ernest Hultgren, Byron English, Lyle Perham, Raymond Brewer, Nelson Peavey, Harold Stream, Wesley Campbell, Floyd McCall, M. Harold Saur, Carl Bjork, Clyde Draper, A.W. Lavine, Eli Wegal, Lowell Trofast, Carl Nordstrom, Garuius Hoag, Burney Bylsma, Glen Perry, Leslie Holben, C.G. Brewer, John Pike, Harry Saur, Earl Rickard, Gerrit Bylsma, Charles Ferguson, Charles Blackmore, Robert Blackall, Charles Swanson, Frank Evans, Fred Blush, Ralph Soles, Robert Kriger, Glen Osborn and Albert Carlson. The last five gentlemen were enrolled at the Western Michigan Normal School, Military Department, Kalamazoo, Michigan.
The first Kent City American Legion Post 123 was located above A.H. Saur & Son's Dry Goods & Grocery at 7 E. Main Street. Master Supply Company is now at that location. In 1950, the new legion was built at 14111 Ball Creek Road. The main room (which is now the club room) was the hall and the club room was located in the basement.